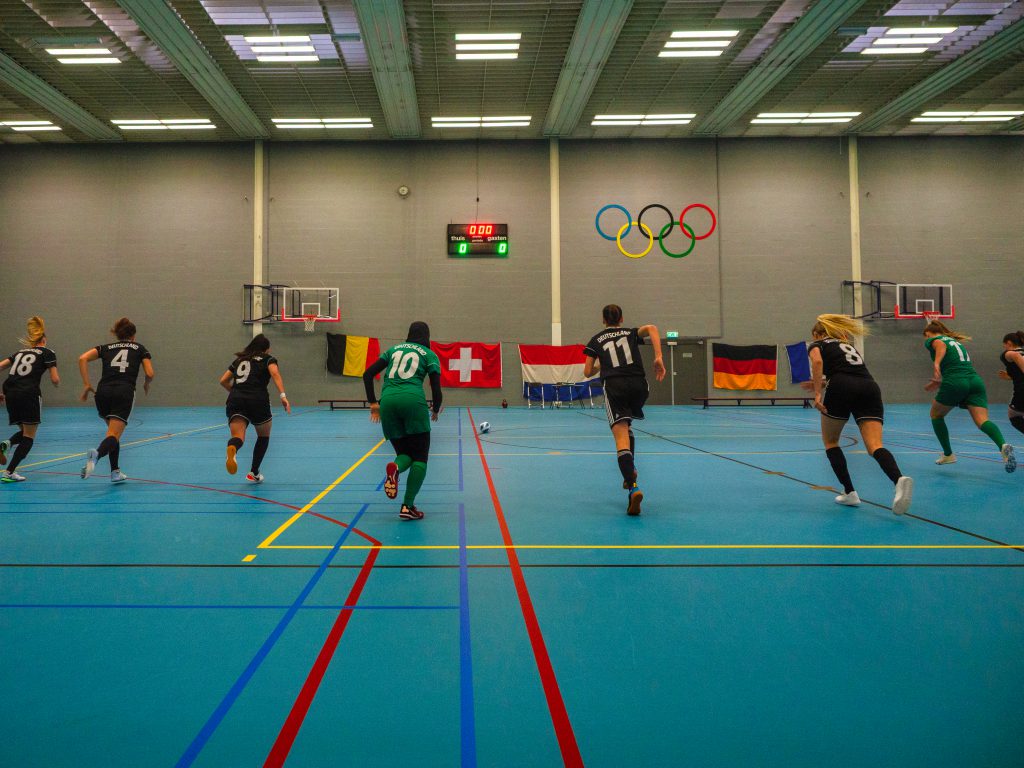 About IUTT
Our 3-day student futsal tournament, in the city of Eindhoven, will take place at the Students Sports Centre from Wednesday 17 May to Saturday 20 May 2023. IUTT stands for high level matches and unforgettable parties. Our tournament provides you with the following:
Futsal tournament
The tournament will be set up in a way that makes your team advance into a new part of the schedule each day, based on your performance. This should lead to your team ending exactly where they belong after three days. It also ensures your team playing at a level similar to yours, providing a lot of exciting matches.
Food service
Breakfast, lunch and dinner are included and provided by the organisation.
Equal number of matches
We also strive to make sure that every team plays an equal number of matches, whether they come in first or last. This ensures a fun tournament for everyone.
Great facilities
Our tournament location is fully equipped, complete with three indoor futsal pitches, an indoor sleeping accommodation and an outdoor campsite.
Fair play
Fair play is important to us, which is why the matches are led by official referees from the Dutch Futsal Association. We will be very strict when it comes to fair play and respect.
Parties and activities
We ensure that many fun activities and parties are provided throughout the tournament. Don't miss our legendary pub crawl through Eindhoven's city center!
Ready to participate?
Tournament info
The tournament only costs €90,- per participant. Coaches who do not play matches enjoy a reduced fee of €60,-.
These costs include: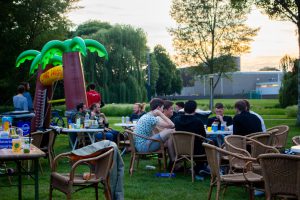 Three days of participation
Sleeping accommodation at the sports center and campsite*
Breakfast, lunch, dinner and drinks
Free participation at all activities
Pubcrawl drinking bracelet (one free drink per pub)
The legendary IUTT pub crawl T-shirt
*you need to bring your own sleeping equipment.
Unanswered questions?
Make sure to contact us. We're happy to answer all your questions. If you're ready to subscribe, go ahead!